I've seen the Jade Roller for quite some time in so many videos, blog posts, instagram, etc. but I never really understood the hype. Does this product actually work? What exactly does it even do?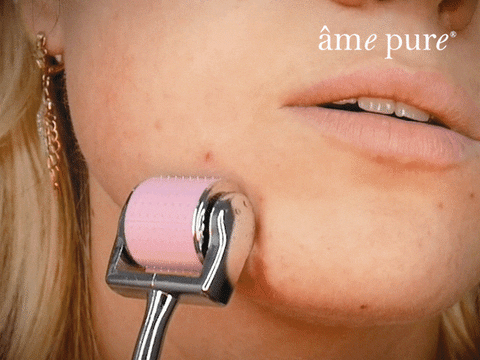 Before purchasing this product for myself I wanted to do my research and crack the code for this facial rolling tool. Operation Jade Roller – GO!
I quickly learned that Jade rolling is actually a practice that has been used for centuries in traditional Chinese medicine. It only recently became more mainstream in 2019. According to New York based Aesthetician Debra Krueger, "The gemstone is used to draw out negative energy and balance "chi," which is also known as "life-force" or "energy" in traditional Chinese medicine. The gemstone Jade is very cool to the touch and even remains cool when it touches the skin. The natural cooling from the gemstone combined with the massaging of the skin naturally brightens skins texture, reduces puffiness, stimulates lymphatic drainage, and promotes blood circulation. It can also reduce fine lines and wrinkles when used with products to help penetrate them deeper into the skin. When using the Jade Roller it is also important to use proper technique otherwise it can cause more harm. For more information on how to use the Jade Roller click here.
After reading about all of these amazing benefits of the Jade Roller I knew I needed to own it. I've been using it for a couple of days now and I absolutely love it. I think what I have found to be the most beneficial thus far has been the massaging of my temples and jawline. I hold so much tension and stress in my face and taking the time to massage it everyday with the Jade Roller has helped to clear any negative energy that I have been holding onto as well as release tension in targeted areas. Although this tool might not be necessary for everyone, I would highly recommend it if you wanted to add some additional self care into your skin regimen that dates back hundreds of years.
If you have any questions, sound off in the comments below!