Hi. Hello. How's it going? Jeeze. I don't even know if I remember how to write anymore.
Hi. Hello. How's it going? Jeeze. I don't even know if I remember how to write anymore.
Where do I even begin? Australia. February. 2019. Okay, let's start there. Well folks, in February (obviously) I moved to Sydney, Australia, where all my travels began. I still remember so vividly stepping off the plane and being so proud of myself for making my traveling dreams a reality. Then, of course, the panic set in. Between the accents, being in a foreign country, customs, my phone not working, did my bags even make it here?… okay deep breathe Rebecca. My first month in Sydney was perfection. I met so many amazing people, did some touristy things, drank like a true Australian, beached, ate at some cute cafes, etc.
Enter March 2019. Also known as the month I officially started farming. That's right, farming. I, Rebecca Catapano, became a farmer. We left the comfort of Sydney and headed off to Byron Bay where we stayed for two weeks working for accommodation before our farming. Byron was such a cute little hippy beach town filled with travelers and we were fortunate enough to have our own little private beach on the property that we stayed at (Shoutout to Jack & his father for letting us stay there).
And now what you've all been waiting for. The farm. I began my farming experience in Coffs Harbour on a Blueberry/Raspberry farm. I was "lucky" enough to be on the maintenance team, so I was paid hourly unlike most of the others farming there. My first week was tough. I absolutely hated it. It was my first time in a hostel (ew), my first manual labour job (second ew), and I wanted to off myself (not seriously, but I didn't think I would last more than two weeks).
Even though things were so tough that first week, I managed to remain positive. I had a great "farm crew" and some great friends (shoutout to Annie and Jenna) that encouraged me to continue on and assured me it would get better. And boy did it ever. Even though I was hesitant at first for a "hostel romance," I ended up meeting my current boyfriend, Denis, at the hostel in Coffs Harbour. I'll save the romantic story of us for another post because he completely changed everything, in the best way possible.
We remained on the raspberry farm for about five weeks total before deciding that we needed a serious vacay. Denis and I decided to go to Bali together, after only knowing each other for a couple of weeks (spontaneous and risky I know haha), but you kind of just say F**K IT when traveling. We said bye to Coffs Harbour and the amazing people we met at Whoopi and we were off.
Our two week Bali adventure was an absolute dream. I promise I have a whole blog post on our Bali trip coming soon because we did so much while vacationing there. Upon our arrival back in Australia, we decided to search for another farm. We ended up spending two weeks in Shepperton working on an Apple Orchard (which was hell) and a dirty homestay (which was also gross) but Denis and I somehow had a blast doing it. As long as we were together, we were constantly having fun.
Our last stop on our farm excursion was Renmark. A little town a couple of hours out of Adelaide. We spent our final two and a half months farming in this town. Here we picked citrus. All types of citrus. Mandarins, oranges, lemons, pumpkins, etc. At this point, I think I'm a serious citrus expert.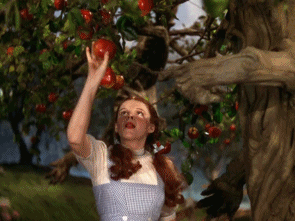 The work was hard and the pay was shit but we met the most amazing people here and managed to have such an amazing time in this small town. From family dinners, crazy booze nights, movie nights, little markets, teaching Denis to cook, goon, etc… we constantly found ourselves quite entertained. The two and a half months flew by and before we knew it, we were on our last couple of days of fruit picking. When it was finally all over it felt like a dream. Like it never really happened.
I can honestly say that although the work was SO hard and SO tiring, it was one of the most incredible experiences of my life and I'm so glad that I did it. I mean, when else would I ever get the chance to say that I was a "farmer?"
And that brings us to now. We have finally ventured back into civilization and are now living in Fremantle. A cool, hippy beach town right outside of Perth.
Sorry this post was so long but from now on, I'll be posting again more frequently. So stay tuned for more Australia posts.
Xx Becca